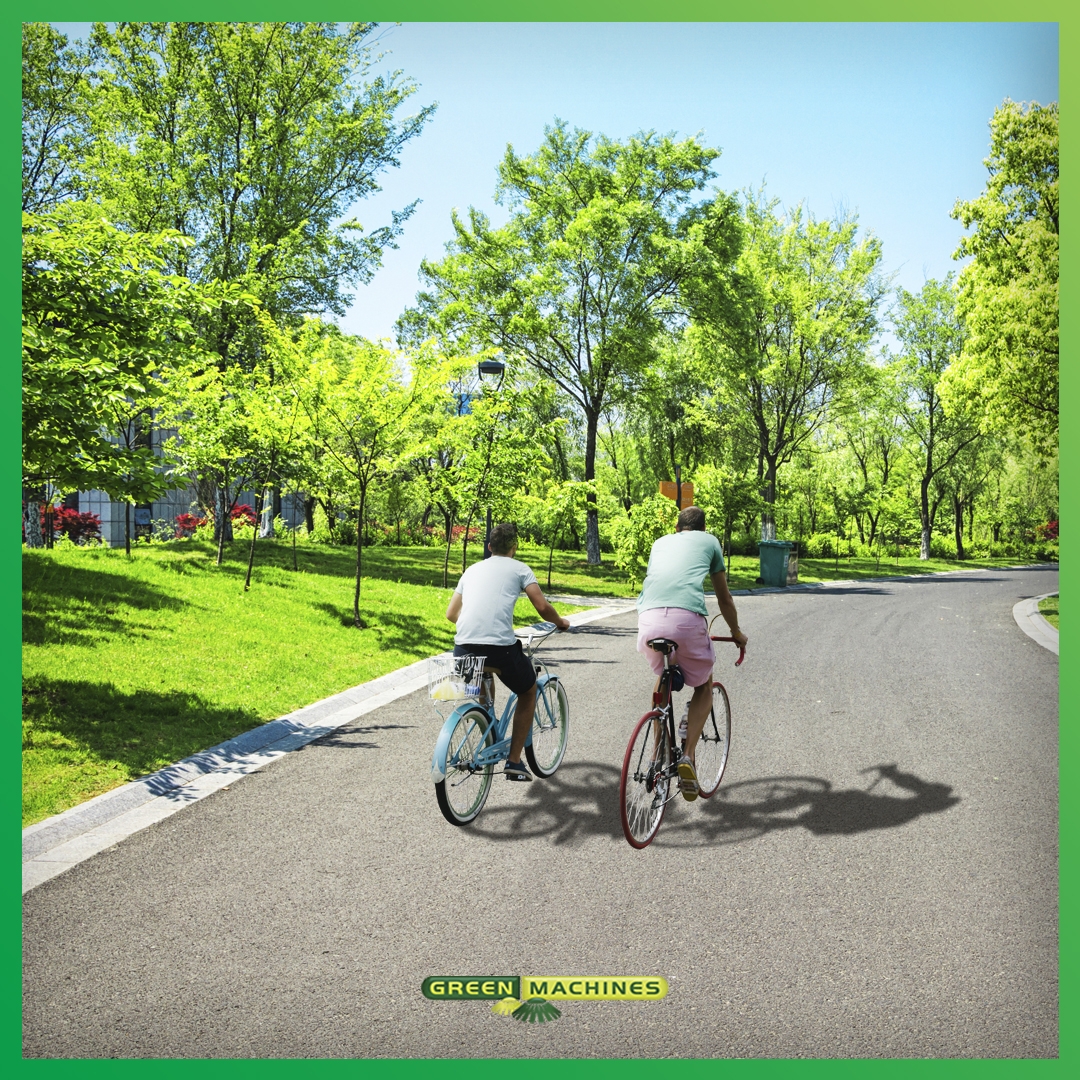 For many years now, Green Machines has aimed to contribute decisively towards cleaner and tidier towns and cities by providing efficient and sophisticated sweeping machines. We launched the world's first-ever fully electric street sweeper and the world's first hydrogen fuel cell sweeper, both of which showcase our commitment to being the greenest Green Machines in the world. We are here to help your city go green but are you still wondering why your city should go green? Continue reading.
If you hear the cynics' arguments, one of the most common ones would be – nobody will notice the difference and nobody will care about the eco-friendly sweepers. But that couldn't be farther from the truth. You will be the first to notice the difference, and you will feel it in your finances. In the long run, the citizens of your city will notice it too, through the air quality and lowered emissions. Some features, really, cannot be seen. Or heard. The eco-friendly sweepers we offer are designed to be invisible for the pedestrians, not to bother or disrupt the citizens in any way. They cannot be heard even through the rustle of the trees, which extends the working hours and makes them suitable for sound sensitive areas. More efficiency, no sound, no emissions – it is something to care about.
You need to care about reaching net-zero emissions. In a time of global pandemic, we should finally understand the human impact on Earth and do everything we can to reduce the severe damage we cause to our planet. For instance, only one GM 500 H2 can make a difference compared to the 2m3 sweepers. Did you know that replacing a 2m3 sweeper with our 500H2 removes CO2 emissions equal to 50 cars? Cities all over the world, led by the Kyoto initiative have signed up to achieving significant carbon reduction challenges. With innovations like our fully electric sweepers GM1ze and 500ze, as well as the world's first hydrogen fuel cell sweeper 500 H2, we are confident that we can all provide a new perspective to governments and authorities all over the world looking for innovative solutions to help achieve their targets.
Conversely, if you've already achieved your CO2 emission targets remember that we can always do better. In most cities air quality has indeed improved over the past decades. The visible and noticeable air pollution (smoke, dust, smog) has disappeared from many cities due to local, national and European initiatives. Nevertheless, the current air quality still affects people's health. In many global cities, air quality is a concern and it is therefore monitored around the clock. In most cities, industrial air pollution is, or tends to be replaced by traffic-related air pollution. Air quality is therefore a common problem to almost all major cities. Problems like global warming, acid rain and ozone depletion are well known but can seem remote from the daily life in our cities. A more direct concern to citizens, health experts and policy makers is the link between air quality and human health. Most of our economic activities are concentrated in urban areas where almost 80% of the European population lives.
Conventional diesel models are no longer acceptable if you care about the environment. We have developed these breakthrough innovations based on regular feedback from our customers. They will help you run a more cost-efficient and environmentally-friendly cleaning operation. Noisy operating equipment is a common concern and more municipalities as well as end-users have aggressive targets for the future not only to reduce their footprint, but often even to achieve a footprint neutral environment. Our primary aim is to serve our customers better than anyone else in the cleaning industry. Following the 500ze's success, which was the first sweeper to be able to replace diesel without concessions to performance, efficiency, comfort and reliability, while delivering a quiet operation and eliminating CO2 and NOx exhaust emissions coming from diesel equipment, H2 goes even further – it's one of the world's cleanest and greenest street cleaning solution yet.
If you're still wondering why your city should go green even after reading this, feel free to contact us here at www.greenmachines.com or send us an email at office@greenmachines.com and we'll be more than happy to assist you and provide even more information about the advantages of owning eco-friendly sweepers and what they can do for your city.