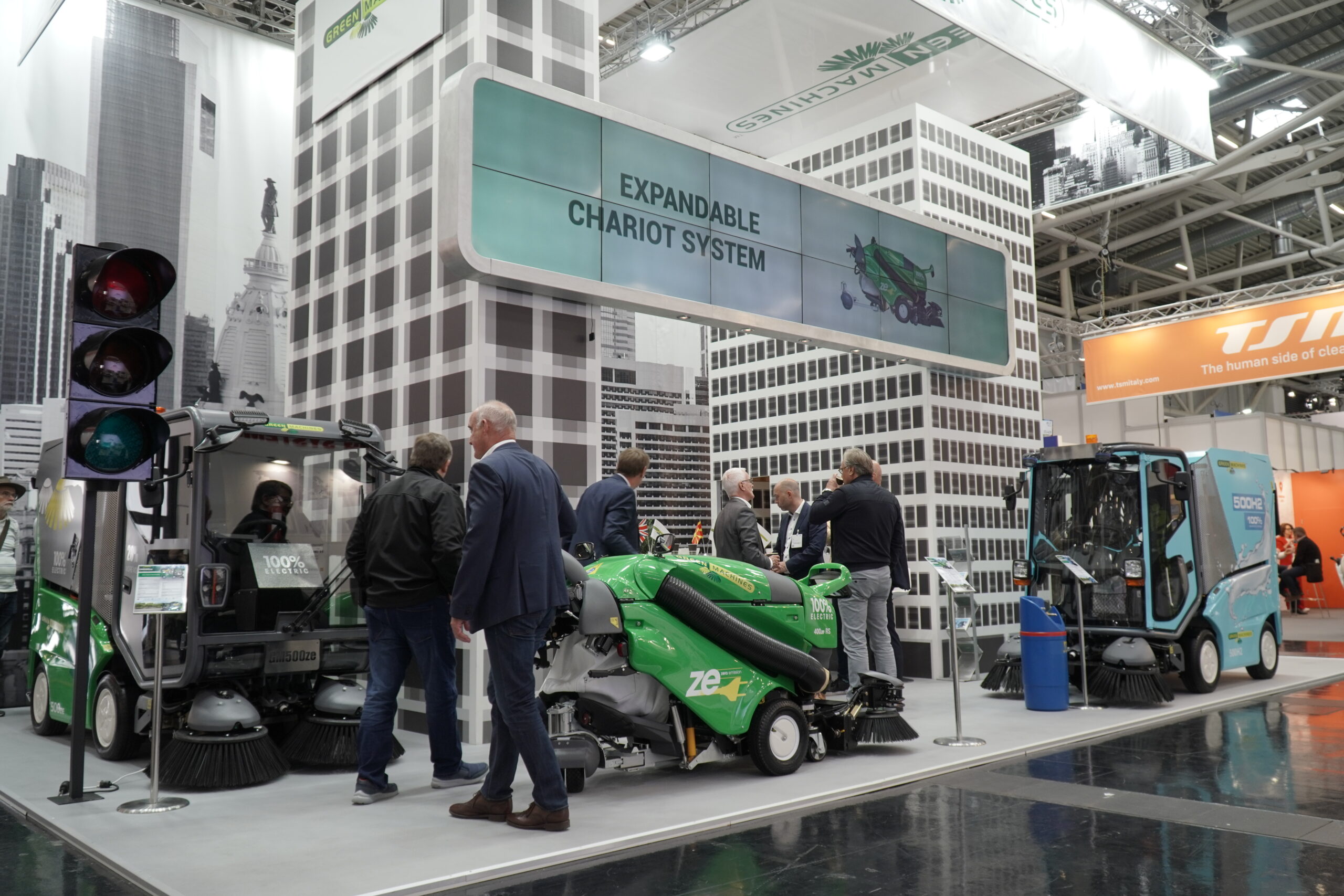 Trade fairs are the window into the future. As an industry leader and company of innovators dedicated to a greener future, it was an enormous pleasure to be one of the exhibitors at the IFAT trade fair held from May 30th until June 3rd at the Munich Messe.
One week after the prestigious IFAT, it is time to gather the impressions from the unique experience of being part of more than 3,000 companies from around the world that presented their products and achievements in the field of advanced environmental technologies.
For us, the presentation at the IFAT was a success and it again serves as a validation of the quality as well as the dedicated commitment of our engineering team to the production and advancement of the "Green Machines" sweepers and our other products.
The interest in our eco-friendly and revolutionary machines at the fair was huge, which is another confirmation that not only the company and the products are up to date with world standards in the industry, but also in certain segments, we are a step ahead of the competition.
The visitors at the fair were able to experience our amazing products in person. The fair was a chance to extensively learn about our innovative and revolutionary sweepers, test our line-up of electric vehicles and products, and discover new projects we are working on.
At our 80 square meters-stand, we presented four vehicles, three of which are electric and one is hydrogen-powered. The GM500H2, with its revolutionary hydrogen technology, is still one-of-a-kind in the world which was reason enough to attract the most attention from the visitors.
And the remaining GM400ze, GM500ze vehicles, and the GM720 prototype attracted interest due to the innovative solutions that guarantee the highest environmental standards and undisputed efficiency in hygiene maintenance. Despite the strong competition, the "Green Machines" vehicles continue to enjoy rave reviews due to their unique and impressive design.
The final conclusion is that "Green Machines" has set new standards when it comes to innovative manufacturing solutions. We respond to the growing need for new methods in the area of outdoor cleaning.
We are looking forward to the next IFAT fair and we promise we will deliver some amazing products to show once again.