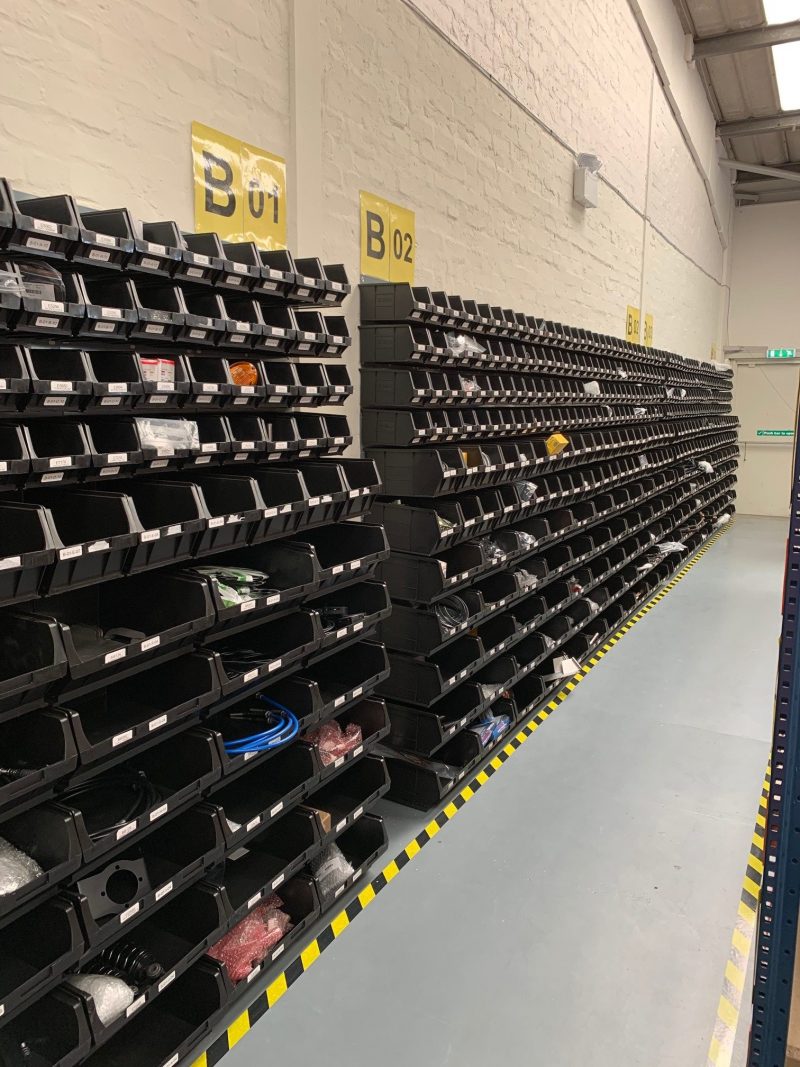 We're excited to announce that the Green Machines UK Aftermarket Hub is back! Let us introduce the new facility, based in Cumbernauld, Scotland. We are proud to have returned to the birthplace of Green Machines with this expansion.
This new warehouse spans 4500 square feet / 420 m2 and serves as the primary shipping facility for the UK and Ireland. The facility will hold more than 1000 Stock Keeping Units covering all our
product range. This facility represents the Green Machines commitment to the UK/Irish
market providing a fast and reliable support with improved regional access to inventory and enhanced services.
Within the UK team we have over 30 years of experience of Green Machines aftermarket support available to handle any of your support queries.
We officially opened on April 6th 2020; the facility was quickly put to the test with the sudden outbreak of COVID-19. We are proud to be able to maintain a level of support throughout the pandemic and have put many safety measures in place to continue this support through these challenging times.
For any of your UK aftermarket needs please contact us via any of the following methods:
✉ spares@greenmachines.com
✆ +44 1324 578880
Green Machines