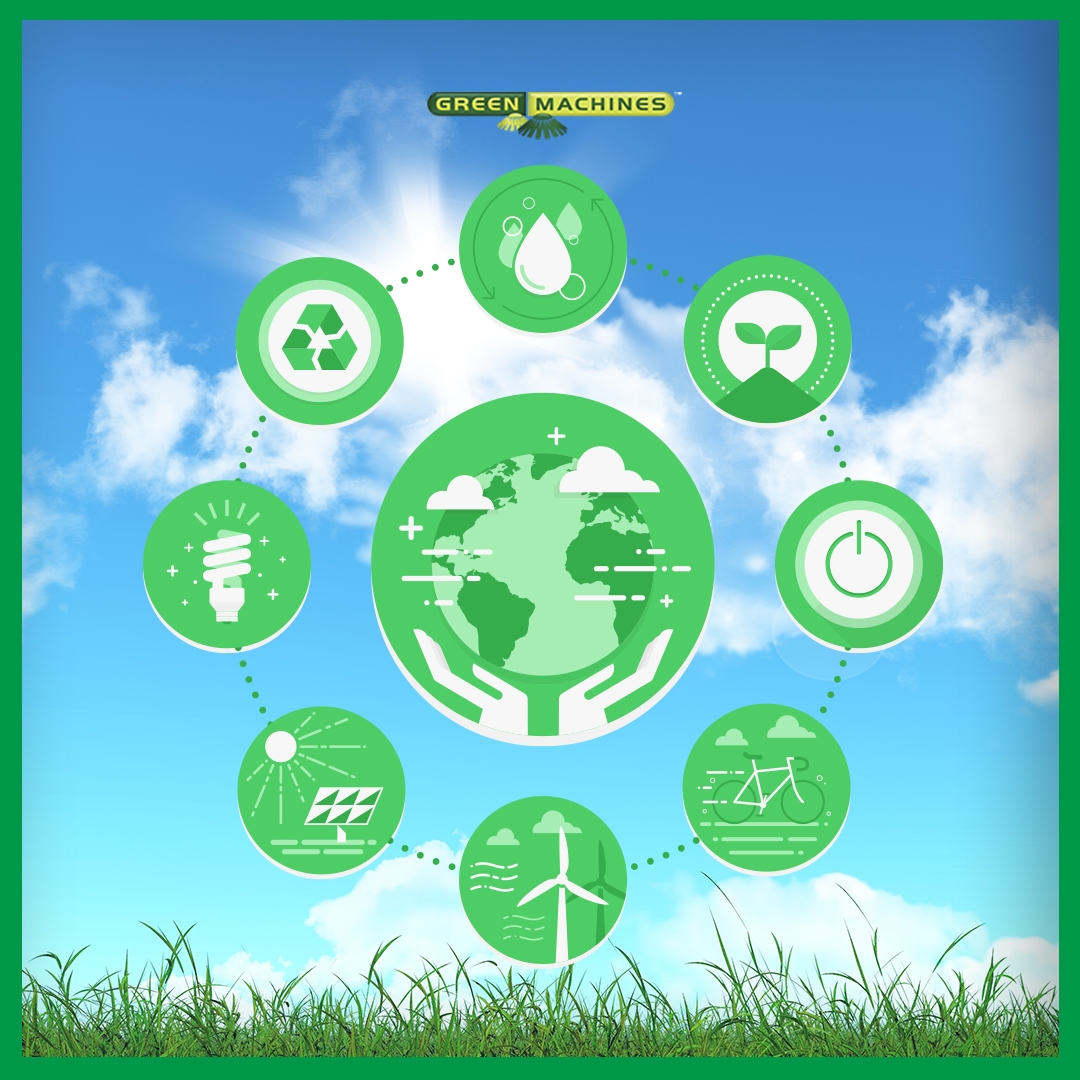 Green or eco-technology includes sustainable or environmental technology and it covers continuously evolving groups of methods, practices, and materials, from techniques for generating energy to non-toxic cleaning products. It considers the long and short-term impact of something on the environment. Green technology is environmentally friendly by definition and the future of green technology seems bright at the moment since global investment in it has been increasing by almost 20% over the last few years in different sectors like energy, innovation, and manufacturing.
Energy shortages, global warming, pollution, rising urban population, soil degradation, deforestation and other environmental issues encourage individuals, companies, and countries to look into the future to see how adapting to greener technologies can help change the world. We are proud to be part of these companies because we've said this more than once – we truly believe the future is green. All the environmental damage humans have caused in the past decades should be a wake-up call for everyone around the world that this planet is our only home and that we must do what it takes to protect it.
Green technology includes energy, sustainability, innovation, nanotechnology, green chemistry, green fuels, regenerative design and many other activities that could improve life on our planet thusly protecting it in the long run. Energy is considered the most pressing issue when it comes to green technology. We are undoubtedly heading into demise if we continue to rely on fossil fuels, which is why we must focus on other alternatives. Fortunately, the energy sector worldwide is focusing more on the development of alternative fuels and energy sources and we are proud to take leadership in our industry by producing the world's first-ever hydrogen fuel cell sweeper that runs 100% on hydrogen, besides the fact that we've been producing fully electric sweepers for over a decade. Hydrogen has great potential that we mustn't disregard because we need both hydrogen and batteries if we want to truly decarbonize our future. The simultaneous use of both would be really game-changing for our planet.
Additionally, the future of green technology will greatly depend on the way businesses and organizations learn to invent, develop, and apply different processes to products and materials because this will play a huge role in helping us transform the manufacturing of products and chemical processes. All these changes can help reduce and eliminate the use and generation of hazardous materials and substances.
We are living in the era of innovation and technology which luckily made it possible for certain companies and individuals to trigger massive changes in the ways we live and work globally. We are now seeing history being made with the changes that many governments, companies and organizations are making or planning to make in the near future and they are all based on a common goal – preservation of our planet. We only hope that all our combined efforts will result in a big change for our planet because the future of green technology, albeit bright, still implies that we all must work hard and dedicate our time and effort to achieving this common goal.
Keep up with us at www.greenmachines.com and on our social media channels and never miss a thing because our vision for the future is green and we can promise you that we will never give up on our mission to create a greener and more sustainable future for everyone, everywhere.