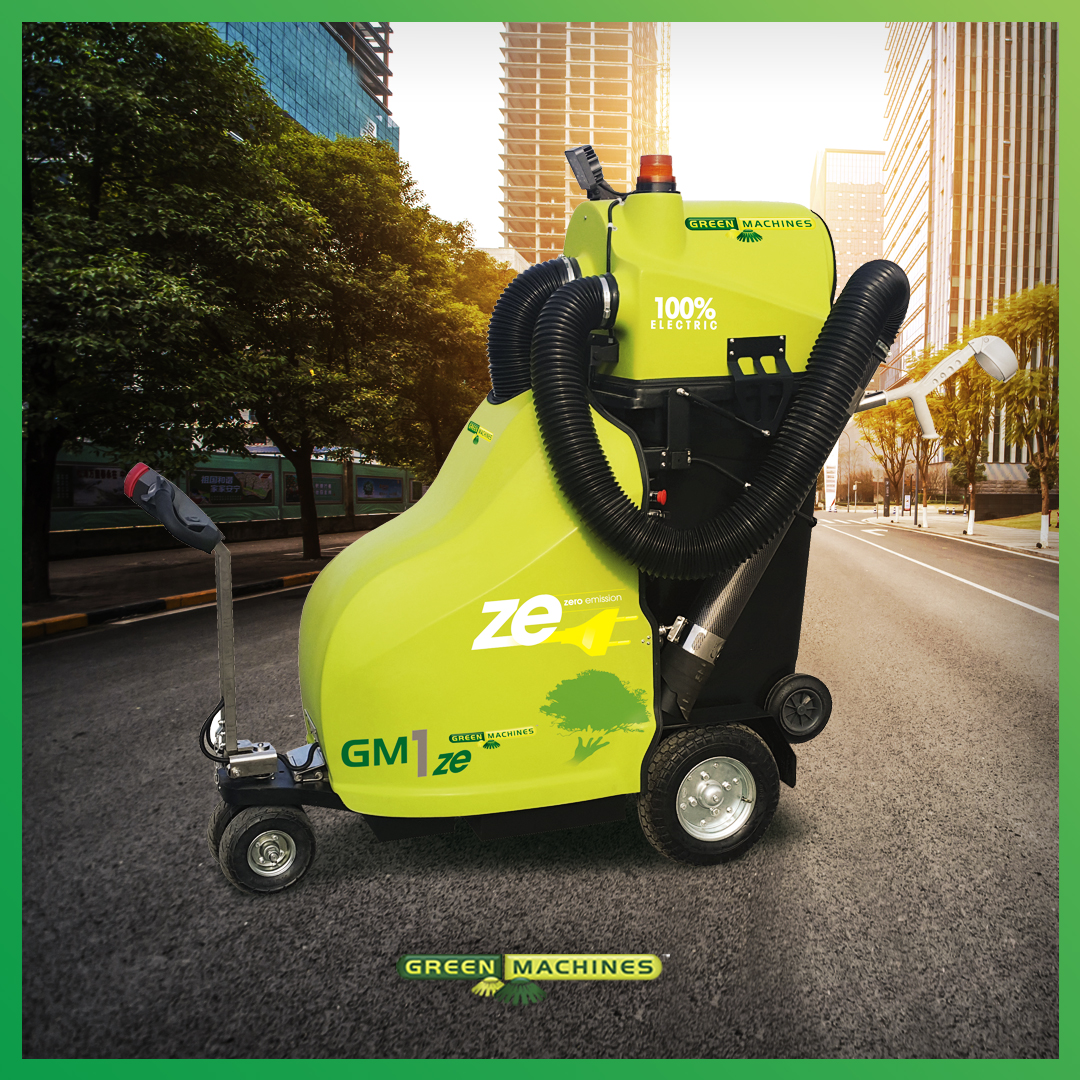 The GM1ze is a small and compact electric sweeper that is perfect for noise-sensitive areas and you can use it anywhere around the city, even in the busiest areas with crowded narrow streets because it is almost invisible to the pedestrians. We are certain that the GM1ze can keep your city center clean, but keep reading to learn why! 😊
Our current product portfolio can meet all your needs when it comes to keeping your city clean and green, but what makes our products different is that each machine is unique and is the result of decades of development and technological advancement. When it comes to the GM1ze its biggest advantage is that it can be used literally anywhere in the big bustling cities without disturbing the people around.
This year we celebrate our GM1ze's 5th anniversary and this is why we want to emphasize that this sweeper is more than meets the eye! It is a revolutionary refuse sweeper that makes brooms, pickers, and refuse pushcarts a thing of the past. This compact machine saves time thanks to the powerful storage battery, plus, it's easy to operate and it enhances hygiene and safety.
GM1ze is also the perfect solution for efficient waste removal. It's fully electric, uses the latest generation of batteries that last the whole working day at unbeatably low costs and it's got special narrow design that allows it to be used anywhere around the city, even in the most crowded narrow streets. It's got maximum operating time between 8 and 16 hours (depending on use) and it's predestined for low noise areas because it's almost completely silent. It practically whispers past the strictest noise pollution standards and allows you to work alongside the public all day long. It's perfect for noise-sensitive areas such as parks, schools, hospitals, residential areas, malls and it's suitable for both early and late-night shifts.
Watch the presentation video and see how the GM1ze can keep your city center clean: https://www.youtube.com/watch?v=FYlHc5PSBoA. Make sure to check out our product section here at www.greenmachines.com as well to learn more about it. Feel free to ask us anything you want to know about this fantastic sweeper! 😊