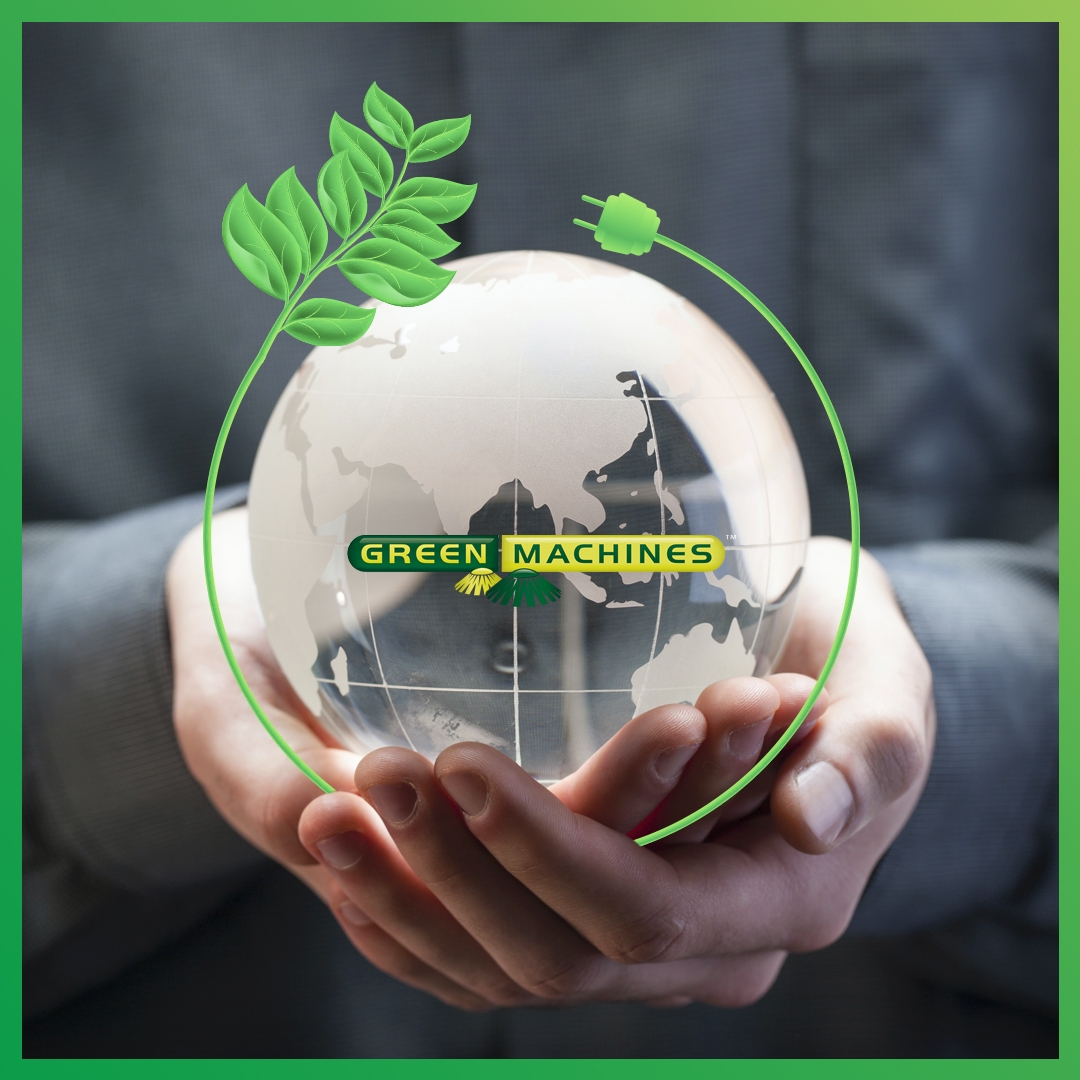 Green Machines is a global leader with a worldwide reputation for creating innovative and technologically advanced outdoor city cleaning equipment. We choose to lead, not to follow, because we believe that it is our duty as a socially responsible company to initiate the use of cleaner solutions and greener technology. This is why we often discuss the following question: How are we going to decarbonize our future?
It has been frequently pointed out that 20/20 is the decade of decarbonization, but the reality is that while we still use fossil fuels and offer batteries as the only replacement for them, we will never secure a clean future. Therefore, we need more clean fuels and energy to decarbonize the future. That being said, it doesn't mean that batteries will not play a major role in the decarbonization process, because it is more than clear to everyone that EVs and the use of batteries as an alternative to fossil fuels IS ALREADY IMPORTANT and it is one of the driving forces pushing us all in the right direction. However, will it be enough to completely squeeze out the use of fossil fuels? We believe it takes a lot more to do that, which is why we offer both battery-powered sweepers, but also the world's first-ever hydrogen fuel cell sweeper. In our opinion, if we want to decarbonize the future, we need both – we need batteries and we need hydrogen. And not only these two options, we believe it will take even more than just batteries and hydrogen to decarbonize the future.
We need to think bigger and further in the future and predict the use of resources that are now disregarded. We need to think on a much bigger scale, to develop and build eco-friendly systems that will enable us to not only replace fossil fuel vehicles, but also to create a world where green technology, green fuels and leading an eco-friendly lifestyle will not be just an expensive dream. A world where it will not be expensive to be green, but rather become the best and most accessible way to live your life. And that is something we all must consider since we will never secure a safe and sustainable future if we don't allow ourselves to do extraordinary things and try new ways to facilitate the process of going green, anywhere in the world.
So, how are we going to decarbonize our future? Hydrogen and the fuel cell techniques have the potential to replace the combustion engine in the long run, and it looks especially promising for trucks, trains, planes, ships, etc. Batteries are currently the perfect choice for passenger vehicles and of course, sweepers like ours, because using electricity for personal travel and for cleaning our streets seems like a great way to replace fossil fuels and thusly reduce their negative impact. However, we should never stop trying to improve the technology we already have at our disposal and even try to find new ways that might turn out to be even better in the future. Even the eco-friendly options we now use have their pros and cons, but that doesn't mean they are not a step forward towards a cleaner and greener future for all of us. If we all try to embrace the different eco-friendly technologies and be willing to explore new ones, we are one step closer towards decarbonizing our future.
Keep up with us and our innovations at www.greenmachines.com or our social media channels because we believe that if we all try to make a small change and start from there, the rest will follow and help create a better world for everyone, everywhere. Join us on this wonderful eco-friendly journey! 😊