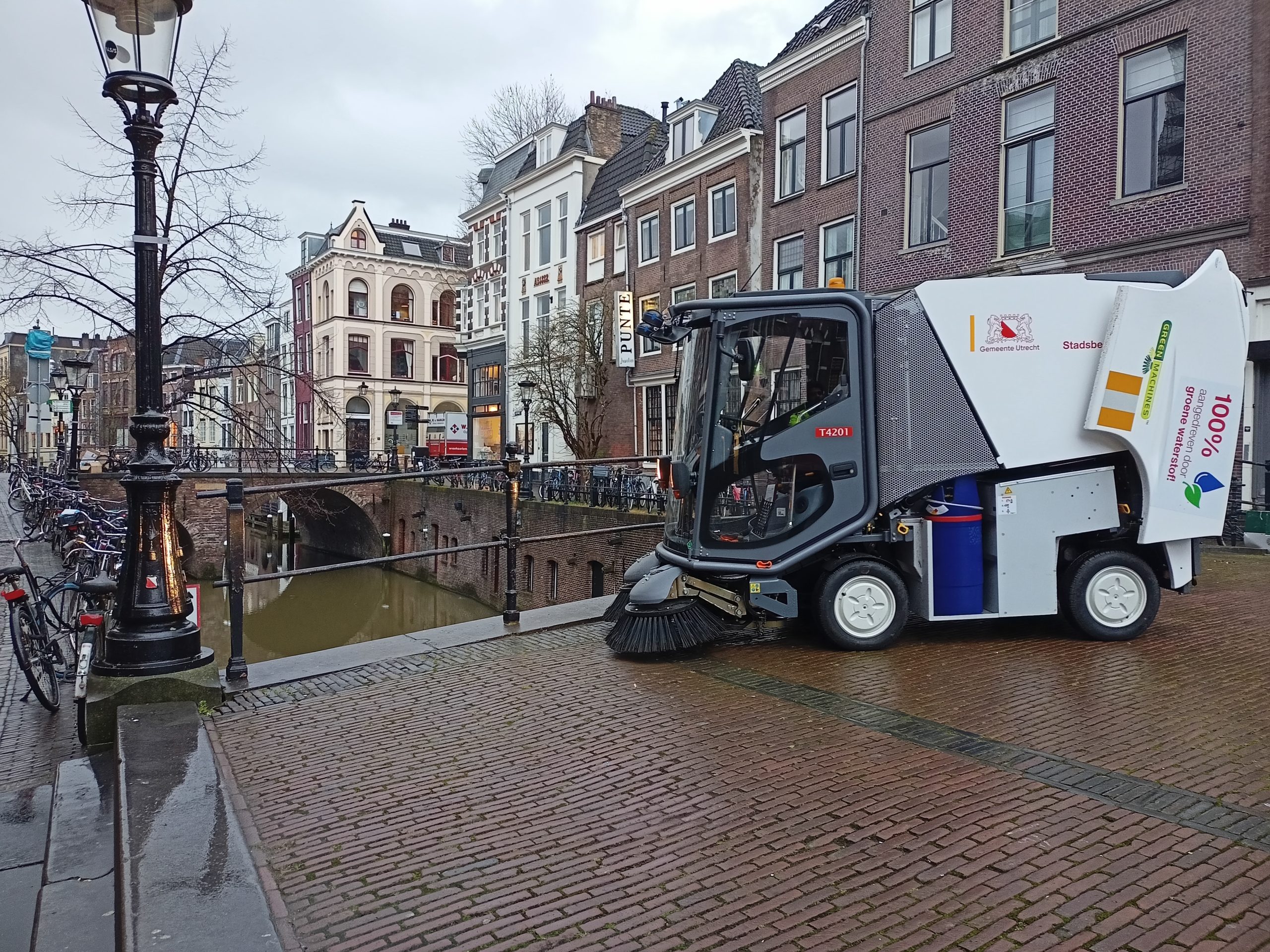 We are very pleased to inform you that Utrecht got the first 500 H2 machine in Europe! Last week our very own 100% hydrogen-powered sweeper has officially started cleaning the urban areas in Utrecht and we couldn't be happier! Utrecht is the first global city to make this move and switch to green hydrogen for cleaning the city center.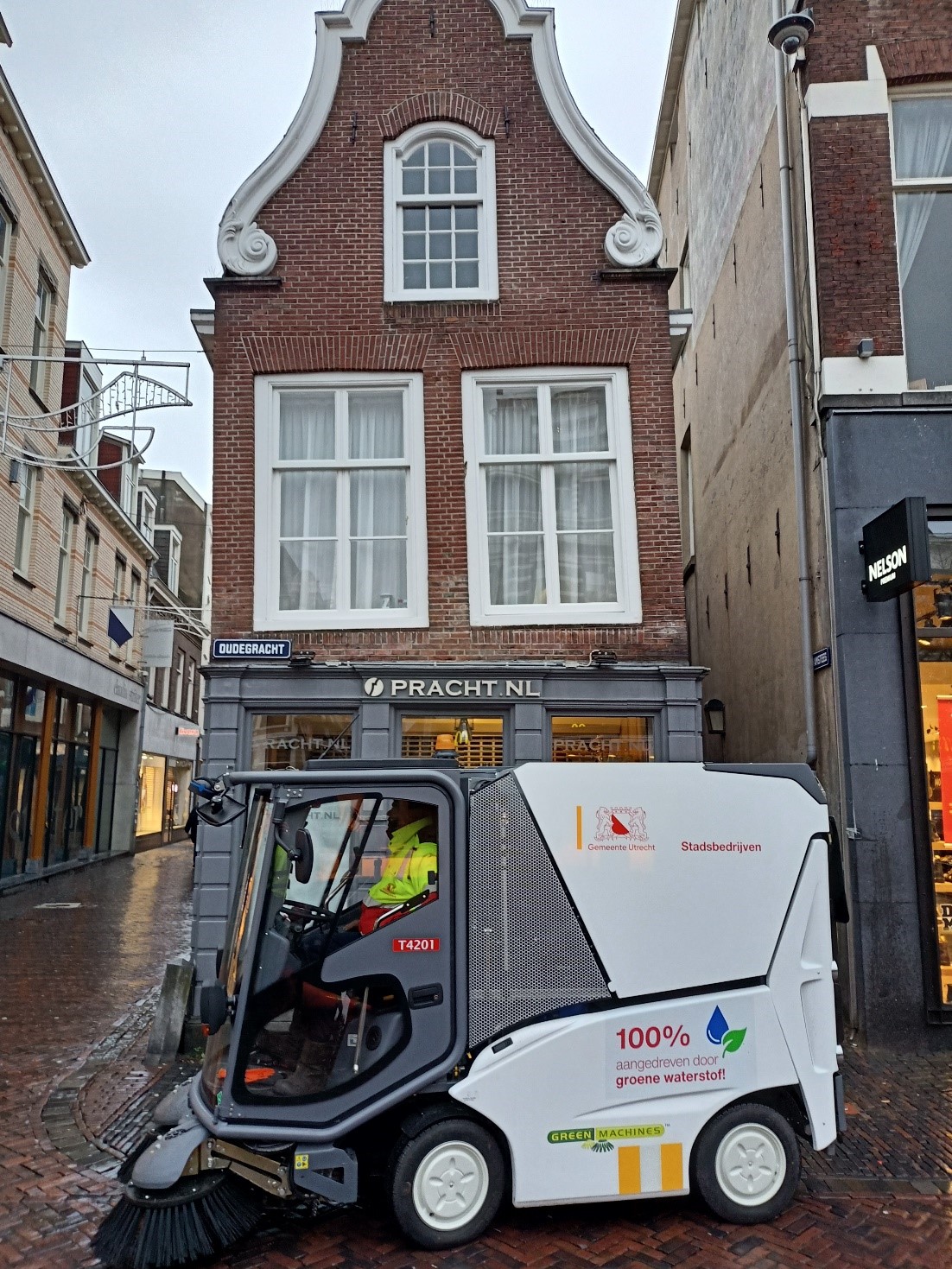 The 500 H2 is the most eco-friendly sweeper in the world, it runs 100% on hydrogen, without any harmful emissions and the only by-product of its usage is water. Utrecht did not only prove that you can go green with hydrogen as the cleanest fuel, but that you can go green with hydrogen even if you lack the H2 refueling infrastructure. The 500 H2 in Utrecht uses the cartridge system with H2-PODs which allows them to quickly and safely refuel the machine whenever and wherever they want.
Utrecht's city officials are pleased with the new sweeper because they are now using green and sustainable technology for the daily cleaning of the city center. Additionally, the sweeper is perfectly suited for cleaning Utrecht's most challenging corners such as bridge canals, because the machine is small, light and compact which means it will in no way disrupt the citizens and their free movement everywhere around the city.
Utrecht is a green city and works towards improving all its operations and switching to green technology as much as possible, and many other green cities will follow in their footsteps in the near future. Utrecht got the first 500 H2 machine in Europe, but stay tuned to see where our hydrogen sweeper will travel to next.
With this blog we would also like to express our gratitude to our esteemed Dutch dealer, Mr. Marcel van Campen, who has always believed in us, our eco vision and our products. He is the one who is doing an amazing job in conveying our eco message and making sure it's heard loud and clear. In fact, he played a major role in getting the 500 H2 operational in Utrecht so this mention in our blog is just a small token of our appreciation for the wonderful work he's been doing so far.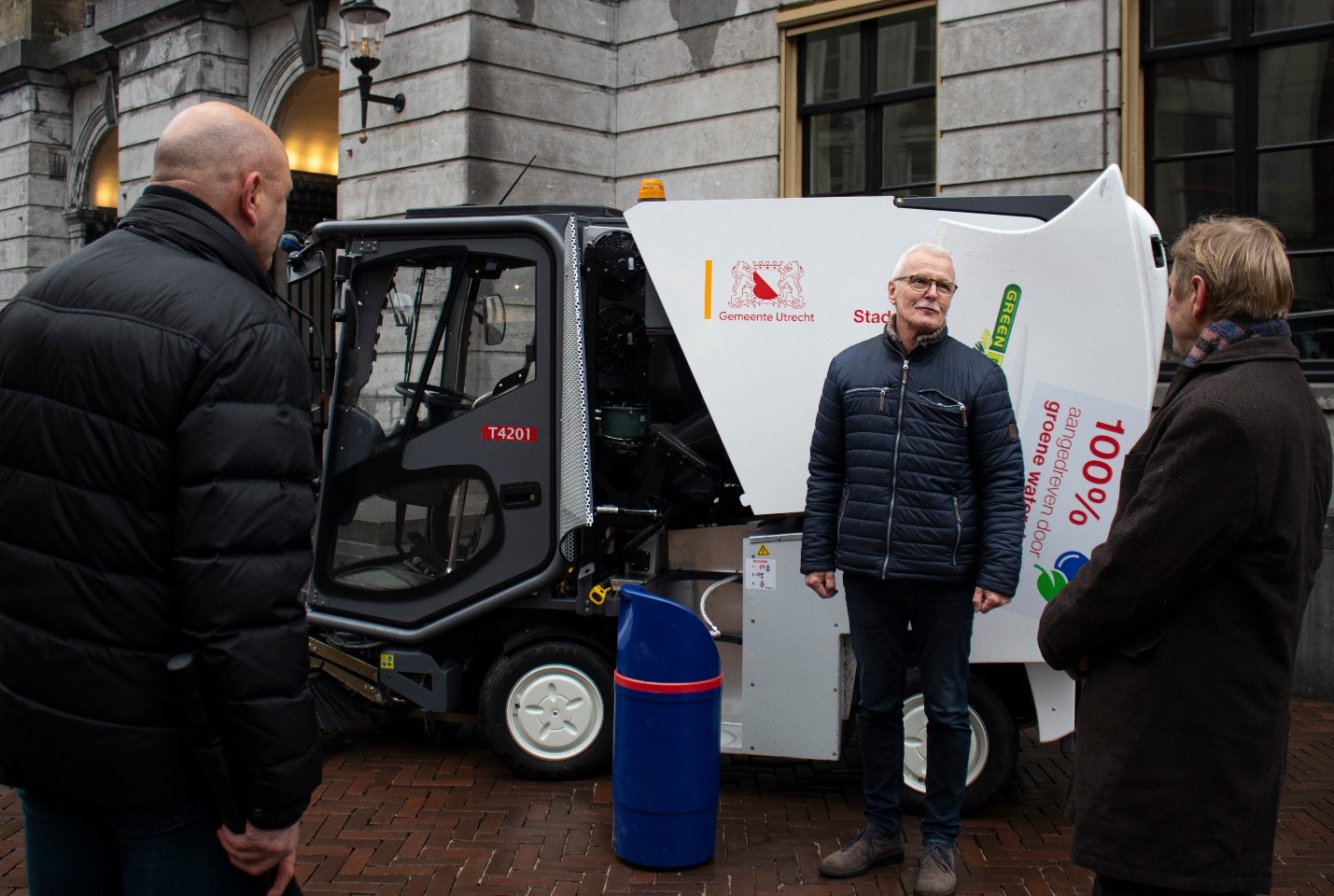 Reducing the CO2 emissions and providing sustainable solutions are part of our vision for the future and with the help of our eco-friendly sweepers, we believe it is possible to build this future. You can always reach us at www.greenmachines.com for any questions you may have, we'd be happy to help you and your city go green!