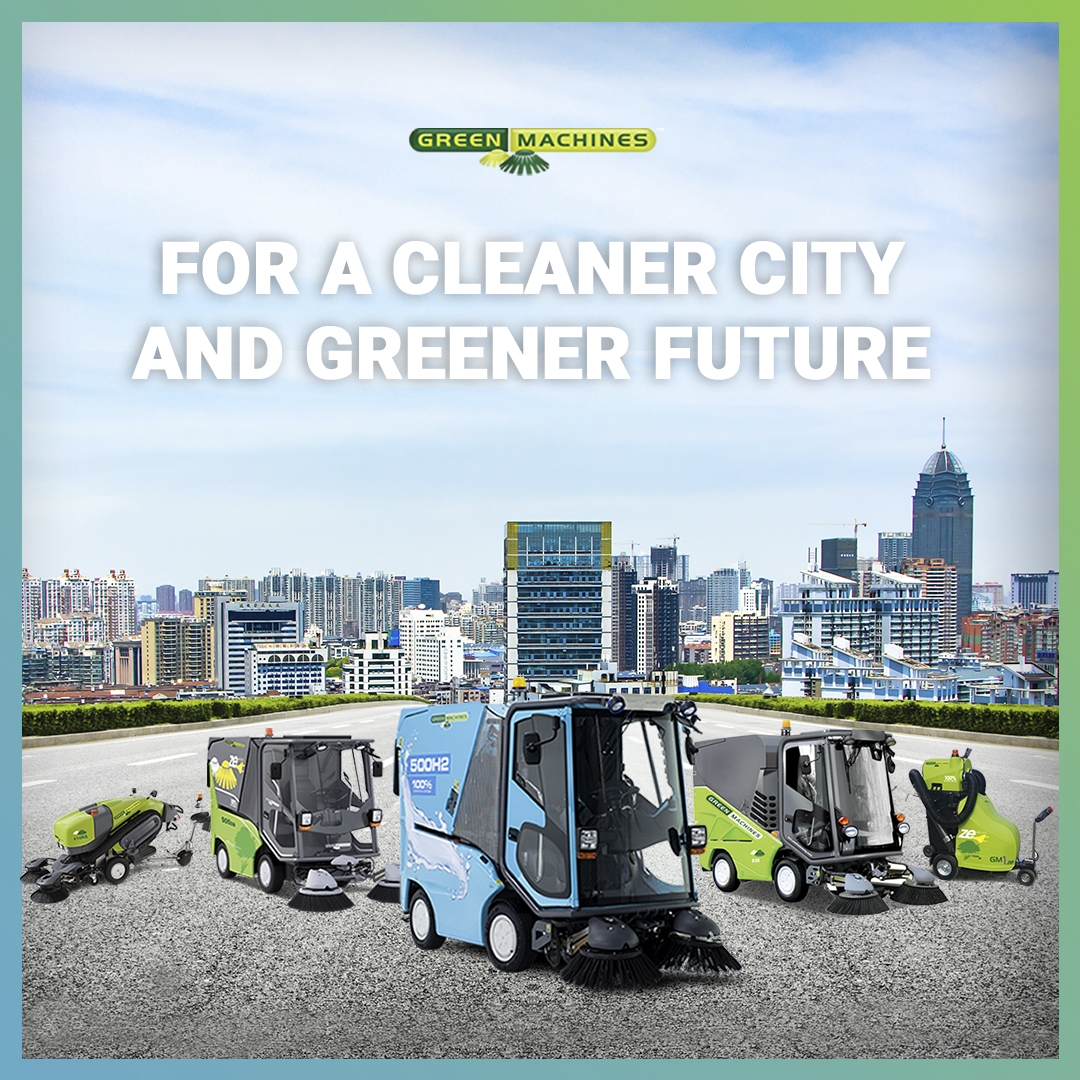 In our previous blog, we talked about two of the most eco-friendly power solutions now available for vehicles (and for our sweepers), but there is also another important topic we'd like to discuss and that is – the size of the street sweepers in urban areas. At Green Machines we believe that small street sweepers are the right choice and this is why:
Too many large sweepers are being used to clean pedestrian areas, burning large amount of fuel or energy while disrupting the citizens at the same time;
Our research and direct customer feedback show a desire to embrace the use of smaller, more compact, more mobile, and more environmentally-friendly sweepers due to the high weight of 2m3 sweepers that have a negative impact on the pavement, especially in historic city centers;
Our small sweepers are designed to be invisible for the pedestrians, not to bother or disrupt the citizens in any way.
Most of our sweepers produce almost zero noise which extends the working hours and makes them suitable for sound sensitive areas;
Replacing a 2m3 sweeper with our 500H2 removes CO2 emissions equal to 50 cars;
Smaller does not mean slower: our small sweepers move swiftly in transit mode;
Smaller does not mean less efficient: our sweepers offer waste compaction.
We are proud of our small and efficient sweepers because they do not disrupt the citizens while offering superb efficiency on top of being eco-friendly. Despite the fact that the 2m3 segment is the largest sweeper segment in Europe and many cities have traditionally used 2m3 machines to sweep their city centers, 2m3 sweepers have a negative impact on the pavement and they disrupt the citizens. That is one thing we can promise will not be an issue with our small, compact, and efficient sweepers. 😊 Small sweepers are the right choice because taking up space in busy city centers and ruining the historic sites is simply not an option. Being noisy at night and waking people up should not be an option as well!
Our small sweepers have earned the trust of our loyal customers who are eagerly waiting for new and more eco-friendly solutions to upgrade their current small sweepers. Contact us at www.greenmachines.com and let us help you find your perfect small sweeper. We guarantee you it will be worth it! 😊