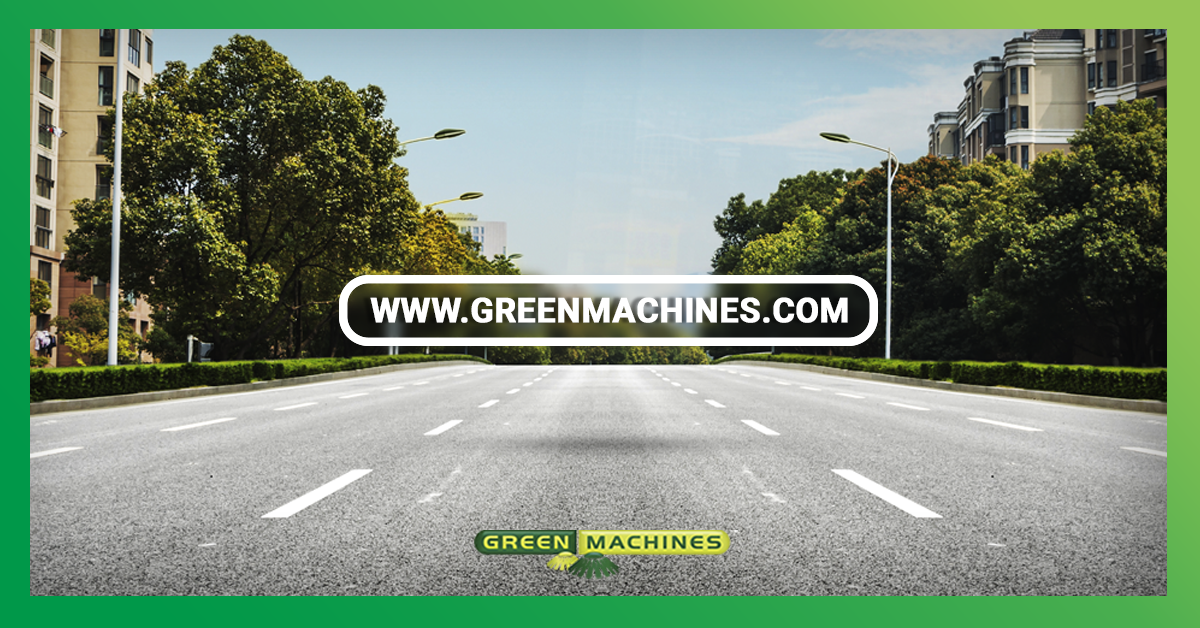 Our vision for the future has always reflected in our company's vision i.e. we strive to develop and produce sustainable sweeping machines combined with excellent performance for a better world. Green Machines realizes that the earth's environment is under severe stress from uncontrolled human activity, threatening the survival of our society. Hence, we are dedicated to minimize our own impact and maximize the effective use of resources.
Our dedication gives Green Machines the unique opportunity to promote and demonstrate our high standards and leadership to reduce our own impact but above all that of our trustworthy customers.
Green Machines' vision is committed to minimizing the global impact through the following guidelines:
Help our customers reduce their carbon footprint with our environmentally-friendly sweepers.
To maximize the "End of Life Environmental Value" of our products.
Working with suppliers who promote sustainable practices.
Participating in efforts to further improve sustainable protection and understanding amongst our staff and end-users across the globe. We strive to enhance awareness via educating and motivating them to act in an environmentally responsible manner.
And of course, listen to the voice of our customers.
Our vision for the future is often far from the traditional approach but we are proud to take leadership in paving the path to an emission-free world. We have always worked on introducing new technology on the market such as the first walk-behind sweeper for the outdoor city center to reduce emissions and noise levels. We were also the first with a patented water-saving atomizer on our sweepers to reduce water consumption by more than 70% and the first to introduce as OEM a fully electric Lithium-Ion powered city-cleaning street sweeper. This year we plan to reveal an innovation that is truly a game-changer and first of its kind.
By doing all this we hope that others will follow in our footsteps and make sure they are contributing to building a better and more sustainable future for everyone. We envision the future as completely eco-friendly with conscientious citizens who take responsibility for their actions and make decisions to reduce their own negative impact. We believe that if every individual dedicates to making at least a small change, the world will truly become a much better place because protecting the environment is and forever will be our most important common goal on a global level.
Our eco-friendly products are just a start towards cities becoming cleaner and greener, but we should also think about using more eco-friendly products in general. Eco-friendly products can save us money, provide us with a healthier lifestyle, they will not conflict with any personal morals, and most importantly they keep our environment happy and healthy!
The importance of going green and using eco-friendly products is not something we should just look forward to in the future, we must start acting now if we want to resolve many environmental issues that are posing a threat. Air pollution, climate change, deforestation, species extinction, and soil degradation are just a few among many global environmental issues that we should start taking seriously. We believe it is high time we made a change for the better, so our desire to make a difference continues unabated.
Go to the product section on our website www.greenmachines.com/products and learn about our machines because we are ready to change the world. The question is: are you?