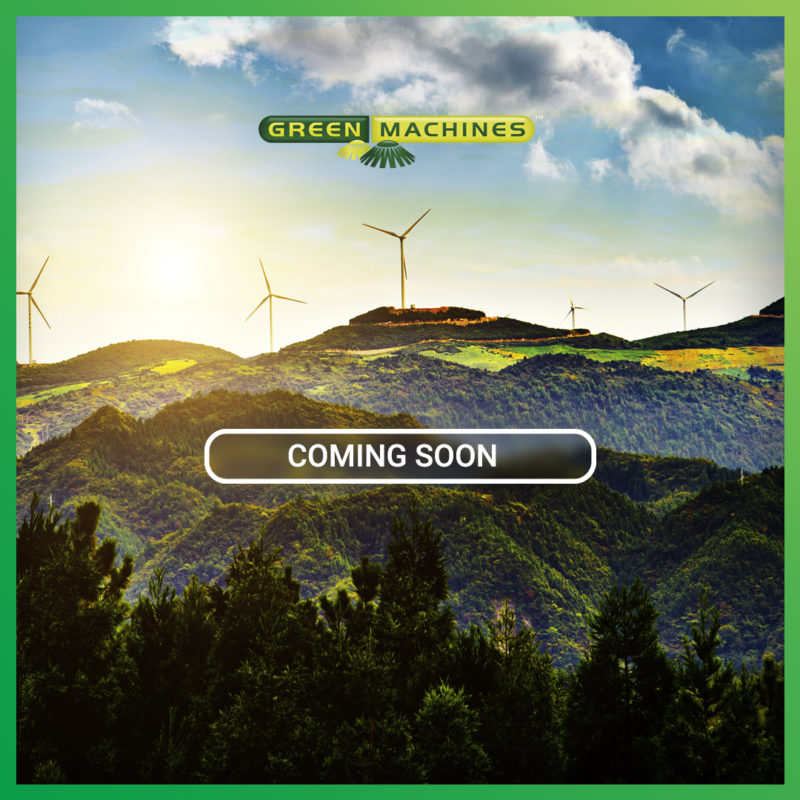 We're so excited to announce that a new product is coming soon! We've been hinting at this news for months but now we can proudly say that very soon you will be able to see our latest innovation. It is first of its kind in the whole world, the most eco-friendly sweeper yet and once it's here, there will be no more excuses not to go green because it will offer you the chance to go green even if you lack the infrastructure to do so. Feeling intrigued? 😊
Every one of our machines is special and unique, designed to perfectly meet all of your needs but this new sweeper will be the true game changer that our planet needs. Albeit our vision is often far from the traditional approach, we are proud to take leadership in paving the path to an emission-free world. Green Machines realizes that the earth's environment is under severe stress from uncontrolled human activity, threatening the survival of our society and the performance of Green Machines' mission. We are dedicated to minimize our own impact and maximize the effective use of resources. Our dedication gives Green Machines the unique opportunity to promote and demonstrate our high standards and leadership in order to reduce our own impact but above all that of our trustworthy customers.
Our vision is based on the following guidelines:
help our customers reduce their carbon footprint through the use of our environmentally-friendly sweepers/products.
maximize the "End of Life Environmental Value" of our products.
work with suppliers who promote sustainable practices.
participate in efforts to further improve sustainable protection and understanding among our staff and end-users across the globe. We strive to enhance awareness via educating and motivating them to act in an environmentally responsible manner.
This machine represents everything that we stand for and we truly believe in its power to change the world for the better. We are happy that after many years of development and dedication, we will now present a product that will make the whole world proud. Stay tuned for the big reveal, check our news section regularly here at www.greenmachines.com and subscribe to our social media channels because the new product is coming soon! 😊