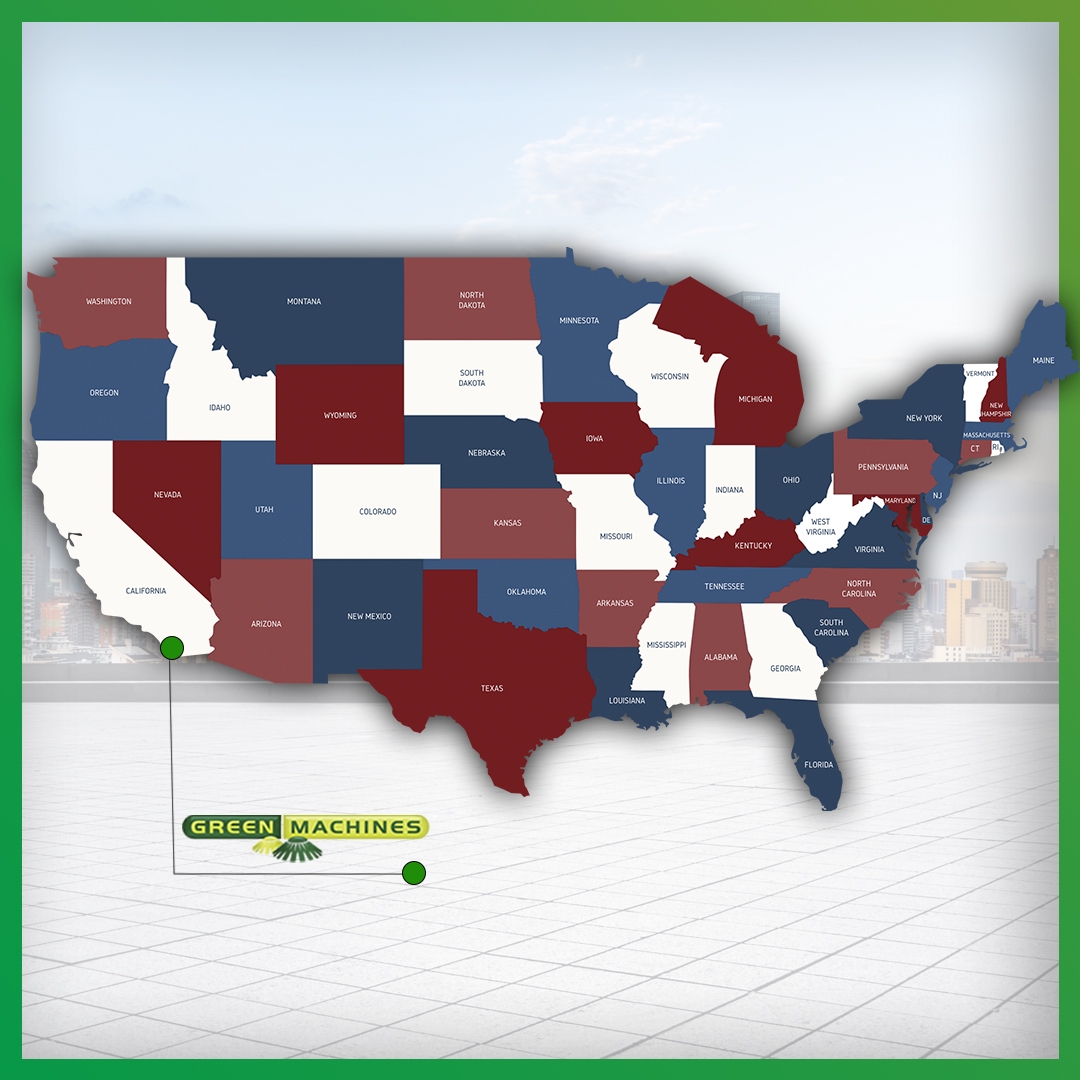 Dear friends, partners, colleagues and customers, we are proud to announce that we made it official – Green Machines has a U.S. office! It is with great pleasure that we inform you that our U.S. office is located in San Diego, California on 1601 Kettner Blvd. From now on, our US customers can reach us directly through our U.S. office and can rely on our local support for whatever they may need.
We are proud that Green Machines is expanding its offices precisely in San Diego, because California is at the vanguard of the green movement and eco-friendly policy in the USA. We are thrilled that we will promote our eco mission and vision in the USA with the help of our U.S. team and we are looking forward to fruitful collaborations with socially responsible individuals and organizations who want to build a greener and more sustainable future for us all.
We are sure you already know, but let's remind everyone why California is so great! It's one of the most forward-looking and prosperous states in the USA and in the world as well, and on top of having awesome weather, tasty food and wine, fascinating movie industry and cutting-edge technology, it dominates in green initiatives and efficiency, and takes the number one spots for 'electric cars,' 'eco-friendly,' and 'solar panels' trends in the USA. California has several laws in place to encourage people to live more sustainably. It has also banned groceries and retailers from handing out plastic bags and although people can buy plastic bags if they want, their cost will remind them to bring their own reusable bags instead. Additionally, there is also lots of community support for sustainability.
Californians are engaging in environmentally conscious behaviors, they try hard to do the green thing and they are actively trying to reduce their carbon footprint, which is why we are proud that Green Machines has a U.S. office precisely in this state. We hope that our mission and vision for a cleaner and greener future helps Californians achieve their eco plans and that all other states will follow the same example.
We are always here for you at www.greenmachines.com so do not hesitate to contact us for whatever question you may have! 😊