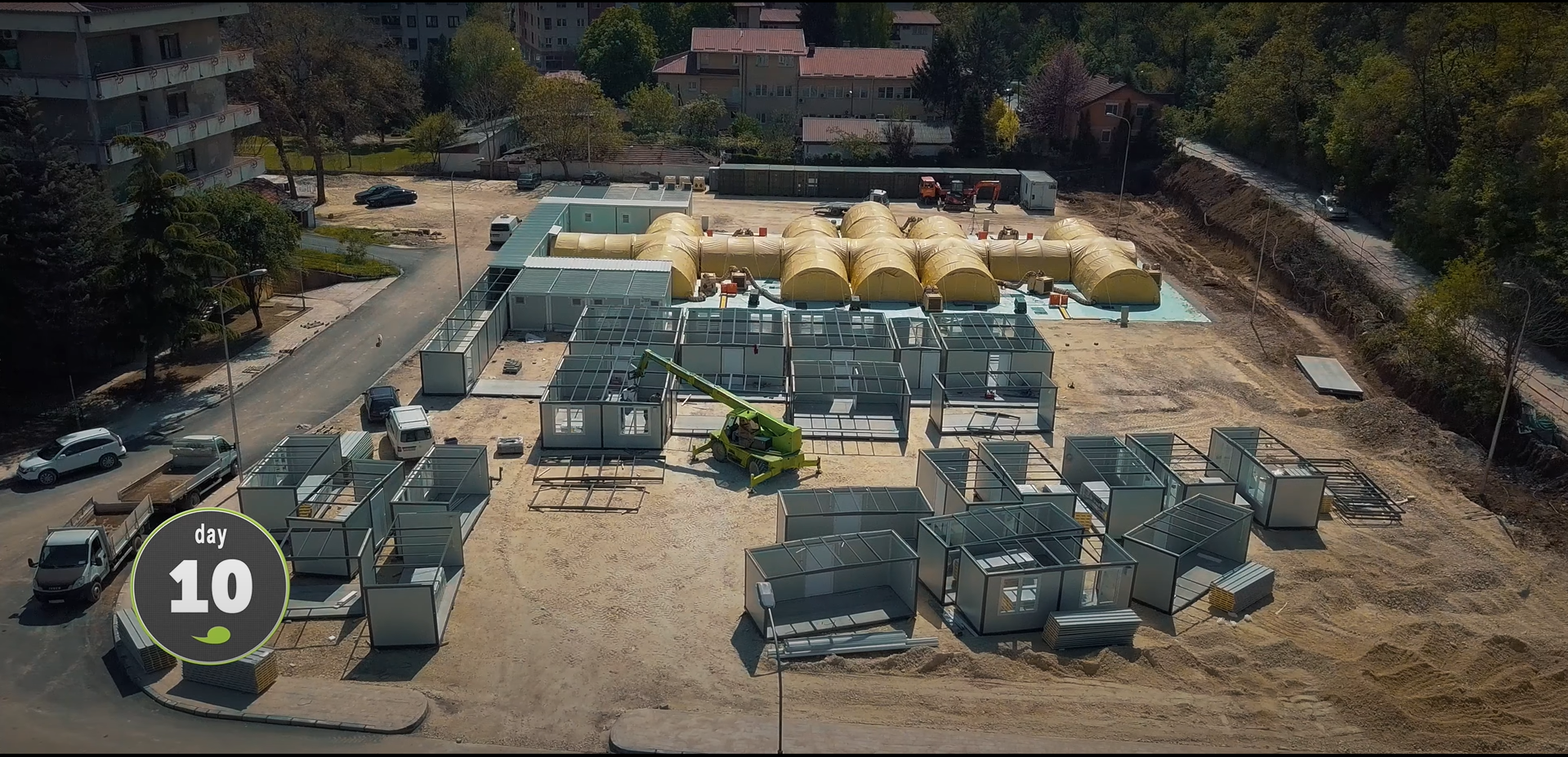 Since the coronavirus outbreak began to hit Europe in March, burgeoning numbers of patients afflicted with COVID-19 grew the concern that conventional hospitals would be overwhelmed. This was the case in many countries around the world and North Macedonia was no exception.
As you can read in our "About us" section, on October 30th 2019, BRAKO, together with a previous director in Green Machines, established the new company Green Machines DOO Veles. Today, we can proudly say that our parent company BRAKO has contributed greatly to alleviate the effects of the coronavirus crisis in North Macedonia.
BRAKO is very experienced in manufacturing, serving many highly esteemed customers in various markets. Therefore, it comes as no surprise that they once again showed their extensive expertise when it comes to building things from scratch with the COVID-19 Health Center (prefabricated hospital) that they managed to build in just 14 days.
This health center was built on the premises of the University Clinic for Infectious Diseases and Febrile Conditions in Skopje for the purpose of expanding the patient capacity of this clinic. The health center was a donation from the Embassy of Switzerland in North Macedonia and the performance deadline was 21 days. Due to the crisis, BRAKO, as a socially responsible company, decided to give up any earnings from the project and used the funds only to cover the costs for the building materials. In state of emergency, BRAKO managed to complete the entire project in just 14 days and showed extraordinary organization and exceptional performance.
You can see a video of the process on the following link:  https://www.youtube.com/watch?v=9lflSwxOdjI
Green Machines