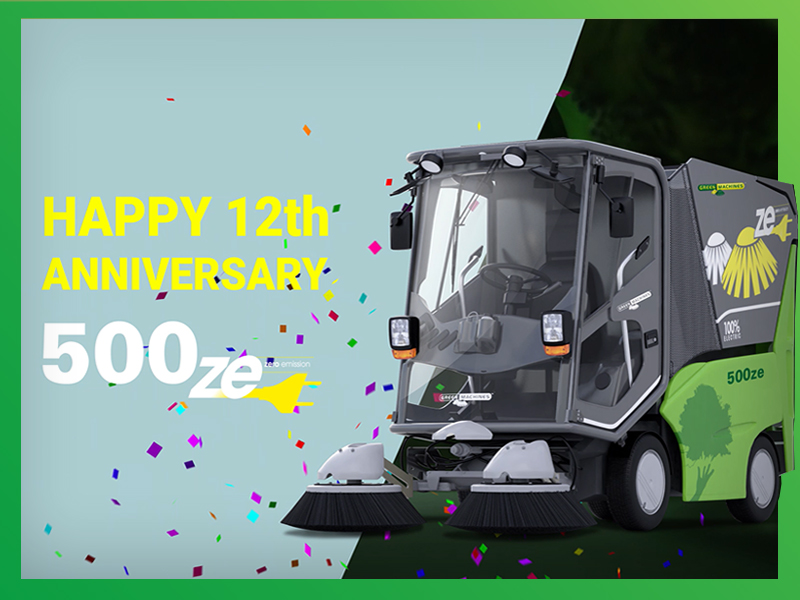 Although we have talked about our 500ze a million times, we still think that it should be talked about a little more. Why? Well, to start with, this year marks the 12th anniversary of our stellar product 500ze and we could not be more excited about it! Especially since this year, we plan on upgrading it to a completely new level that will turn heads for sure.
Our stellar product 500ze was the world's first-ever fully electric sweeper powered by a lithium-ion battery and with hundreds of machines operational around the world, it remains unrivaled to this day. It is electrically operated with zero emissions (hence the "ze" in its name), it uses the latest generation of lithium-ion batteries, produces almost zero noise, offers a superb ergonomic design and it can be customized any way you like! This machine was created for a cleaner city and a greener future.
The 500ze is a vacuum sweeper that runs on batteries that last the whole working day at unbeatably low energy costs. It comes with great accessories and it can be upgraded to meet all your needs. Thanks to its innovative design, it also covers areas that are out of reach for other machines. You can check the short presentation video of this amazing product on the following link: https://www.youtube.com/watch?v=SSwsQzIVQc8&t=17s
That is why it is our great pleasure to announce that even though it is still unmatched by many around the world, this year it will go even one step further and help your city become even greener. There will be no excuses left not to start working towards a more sustainable future once this stellar product gets its upgrade. So, happy 12th anniversary to our stellar product 500ze and stay tuned! Subscribe to our social media channels and check our news section regularly at www.greenmachines.com because we promise you, it will be legendary!